There are multiple reasons why people don't want to seek help from antivirus software, the reasons include high memory and CPU usage as well as network for updating the virus definitions. By the end of this guide, you will be able to clean your PC from viruses without any antivirus software.
How to check and remove virus from your computer without using any antivirus
Step 1: Manually locate and delete virus files
If you are well known about the name of the virus files, which are running in the background and eating up computer resources, you can remove them manually. Before removing the virus files, you have to stop their running process.
Open task manager by pressing Alt + CTRL + Del keys.
Click on the processes tab.
Locate the process being executed by the virus.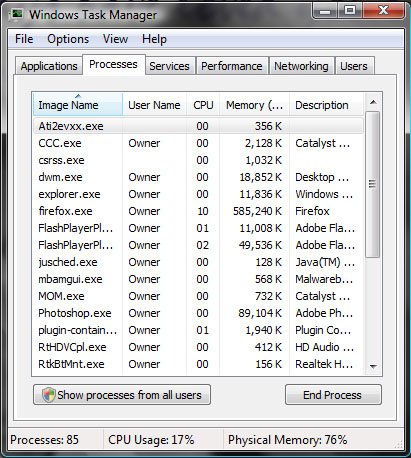 Tip: For your information, viruses contain unusual or strange names due to which their running processes can be easily identified out of the list of processes.
Right-click on the process and click on End task.
Step 2: Remove from startup list
Most of the computer viruses start with the windows and after that, they are difficult to stop or to remove. To make the virus process die on the next boot, you have to follow the steps below.
Open Run and type MSConfig.
Click on the Startup tab.
Identify & uncheck the virus process from the list.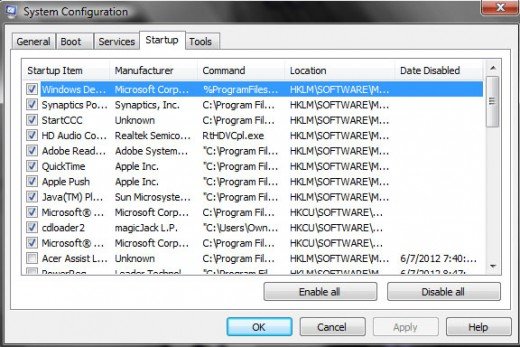 Click on Ok and restart your PC
After restarting PC, windows will not have that virus process running in the background by itself, and you can delete them easily.
Step 3: Use Attrib command
Open CMD as an administrator.
Type cd c: (c will be replaced by your partition alphabet containing windows).
Type Attrib and press enter.
Note down all the file names with .exe and .inf extensions.
Type Attrib -R, -A, -S, -H and press enter.
Type del filename.inf or filename.exe and press enter.
Repeat steps 3-6 until all of the files are not deleted.
Perform the same steps for the suspicious directory.
Step 4: Use an online scanner to scan infected files
In this method, you need to take the support of the internet browser.
Open browser and go to https://www.virustotal.com/en/
Choose the file which you want to scan for viruses.
Click on Scan it.
The scanner will scan all the contents of the file and return the results containing the type of virus and other information related to it (if found). Using this online scanner, you can also scan the whole website by giving the URL of the website.
Just like virustotal.com, there are many other online file scanners available which you can use to scan and clean your files from viruses.
Step 5: Use Windows defender
If you are using Microsoft Windows 8, 8.1 or 10, then make sure real-time protection is enabled for windows defender. This protects your PC from virus attacks.
Microsoft has been improving its defender and it is now more powerful. You can rely on it.
Was this article helpful?