123Vidz is a third party software designed to popularize 123Vidz.com sites. Typically, it purports to offer numerous services such as streaming and downloading all sorts of HD movies, videos, and music. However, this software is malicious and is only meant to gain benefits over you. It normally gets installed on your PC without your consent, and if not removed immediately, it can disrupt your PC performance and, at times, make it inoperable. 123Vidz Ads should not be tolerated since they are likely to cost you money by subjecting you to unknowledgeable subscriptions, which can range from $20-$50. Uninstalling this software will help you to overcome its deceptive services. This software is bundled in many free software applications that we downloaded online, especially from questionable sites, through spam attachment, and after streaming videos on malicious sites.
Once 123Vidz gets installed on your PC, it will alter your homepage without your knowledge and redirect your webpage to malicious websites for download other unnecessary ads to irritate you further. Your browser might be shut as a result of this. Alternatively, you will be availed dozens of apps that depend on Adove Flash Player, and it will persuade you to welcome system changes. You will discover modifications to your new tab page settings as well as the homepage. As a computer user, you'll be irked by endless pop-up windows, banners, and dozens of different ads that may interrupt normal browsing. Therefore, you should not hesitate to get rid of 123Vidz Ads completely from your device.
Here are the steps to remove 123vidz Search from Internet Explorer, Google Chrome, and Firefox browsers
Google Chrome
1. On the top upper right corner, click Customize and control Google Chrome denoted by three dots. From the drop-down menu, select the More Tools option, then click on Extensions.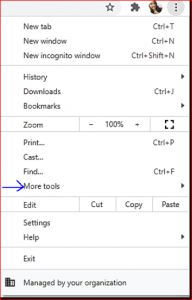 2. While on the Extensions tab clicks on the Trash icon close to malicious extensions to get rid of it.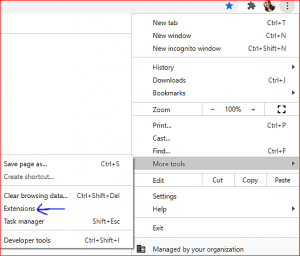 Mozilla Firefox
1. On the top upper right corner, click Add-ons from the drop-down menu.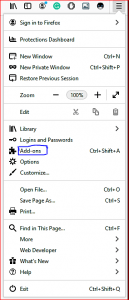 2. In the extension tab, uninstall 123Vidz Ads by either clicking on Disable or Remove button.

Internet Explorer
From the drop-down menu, click the Manage add-ons option
Now, if you encounter any questionable extension in the Extensions panel and Toolbars, right-click the extension and delete it from your PC completely.
Was this article helpful?