Browser infections can be highly annoying as they completely spoil your web surfing experience. One such infection troubling Mac users is the AnySearchManager.com infection. In this guide, we will look into detail on how to remove AnySearchManager.com from Mac.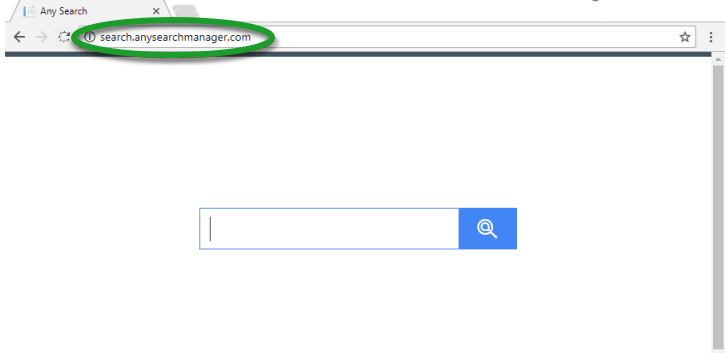 What is AnySearchManager.com?
The AnySearchManager.com is a browser hijacker infection, which means it alters the default search engine of your web browsers and stops you from reverting this change. Therefore, all your search queries are redirected to the AnySearchManager.com search engine and you end-up seeing useless search results. Moreover, the search results you get are most times filled with links to other more dangerous infections. The only way out of this situation is to completely uninstall AnySearchManager.com from your Mac.
How AnySearchManager.com Entered your Mac?
Most probably, this infection entered your computer through some misleading advertisement, any other adware infection, or while installing a infected third party application. Therefore, the longer your computer will be infected by this hijacker the more are the chances that many other such infections will enter your computer. Don't worry, because the removal process given below will allow you to completely eliminate AnySearchManager.com from your Mac.
How to Remove AnySearchManager.com
In order to completely get rid of AnySearchManager.com from Mac you should follow the procedure given below. Our removal process consists of two stages, which you must follow in the correct order.
Stage 1: Remove Malicious Profiles
Most of these infections tend to create a malicious profile on your Mac. Therefore, you must remove this profile before you can go to the next stage. Follow the procedure given below.
Use the Apple menu to open System Preferences and click on the 'Profiles' icon. If there is no Profiles icon in your System Preferences, then you can skip this stage because you don't have any malicious profiles to remove.

That's it, now that the malicious profile has been successfully removed from your Mac, you should move to the next stage.
Stage 2: Remove Malicious Applications
Removal process for AnySearchManager.com can't be complete unless you remove the malicious program that brought this infection on your computer. If you know that malicious application, then you should remove it from your Mac. However, if you don't know which application brought this hijacker, then you can remove all the applications you find dubious. Follow the steps given below.
In Applications folder, locate and right click the malicious application and select 'Move to Bin' option to remove that application.

Follow the Steps 1 to 3 for all the malicious applications installed on your Mac.
Select and right click the file in the folder which is related to the malicious application you just now removed, then choose 'Move to Bin' from the options.

Follow Steps 4 to 8 for all the folders give below, so that all the traces of the malicious application are completely removed from your computer.
~/Library/Application Support
~/Library/LaunchDaemons
After following the steps mentioned above we assure you that all the traces of AnySearchManager.com have been completely removed from your Mac.
---
Most people don't know how to remove AnySearchManager.com from Mac because they try traditional removal methods. However, if you properly follow the removal method described in this guide, then you will be able to remove this hijacker from Mac and get back your normal web surfing experience.
Was this article helpful?