This article will guide you how to disable / remove Addons from Mozilla Firefox How to Remove Addons from Firefox (Addon Removal Guide). Actually lots of "PUP" (Potentially Unwanted Programs) automatically installed into your Firefox extensions and can take over all of your browsers. Lots of adwares are also installed into Firefox addons area. To get faster and secured your Mozilla Firefox, remove / disable all the unwanted addons from Mozilla Firefox.
Also Read: How to Remove Addons from Google Chrome
Mozilla Firefox is a highly secured browser with latest technology. but some unethical programs will target their addons section, they wants to install their unwanted addons into their extension section.  Actually, they added their "extension installer" into free softwares which are available in the Internet market easily on 3rd party "download website". So be secured with these type of free software packages. So, you should download any software on their own website (Do not download from 3rd party websites) how to Reset Firefox.
How to Remove Addons from Firefox
Here is a proper step by step guide to remove / disable Addons from Mozilla Firefox. Follow the below instructions.
Also Read: How to Remove Addons from Internet Explorer
Step by Step Guide to remove addons from Firefox.
Step 1 : Open Firefox.

Step 2 : Click on Firefox Orange menu (which is located on left side top) and click on Addons.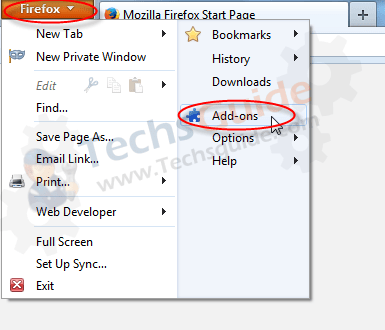 Step 3 : A window will come up, click on Extension, here are listed all the installed plugins / Addons. Select the addon which you want to remove and click on their remove or disable button.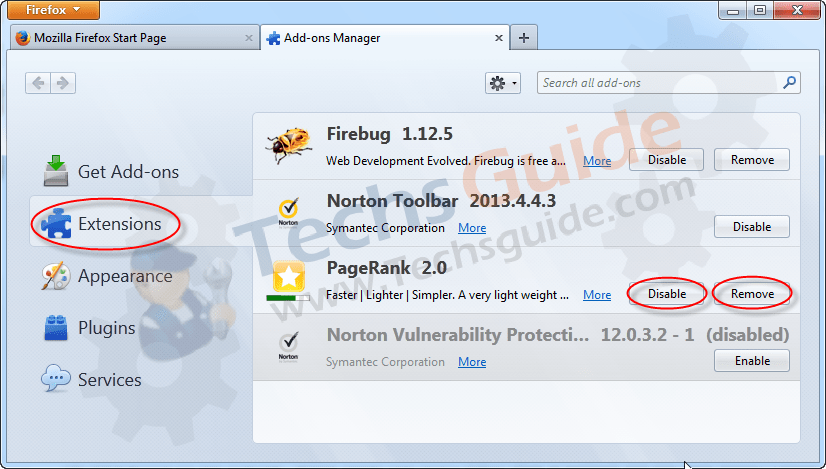 Step 4 : Now close Firefox window and open it again to get the effects.
Was this article helpful?