Adaware Web Companion is considered by some security software as a potentially unwanted application. Also, most users don't like having this application and are searching for ways to properly and permanently uninstall it from their computer. Therefore, we have prepared this step-by-step guide, which clearly describes in easy steps how to uninstall Adaware Web Companion from your computer.
What is Adaware Web Companion?
The Web Companion is an application developed by the Adaware. This application has been developed to protect computer from malware infections and other security breaches. The Adaware was previously known as Lavasoft, which means it's a famous software developer.
So, the question arises, why would someone want to remove this application from their computer if it's developed to protect computers from malware attacks? That's because this application is usually installed on a computer without taking the consent of its user. The Web Companion which is bundled with other programs, gets installed on a computer and makes changes in browser settings.
If what is mentioned above has happened with you, then don't worry because we will describe below the step-by-step process of uninstalling the Adaware Web Companion from a computer.
How to Uninstall Adaware Web Companion?
The removal process we have given below is for Windows 10 computer, but you can follow the same steps for other Windows OS.
1. Click the 'Search' icon on taskbar and type 'add'. From the search results choose 'Add or remove programs'.
2. Inside 'Apps & features', sort the applications by 'Installation date'. This will bring the recently installed applications at the top of the list.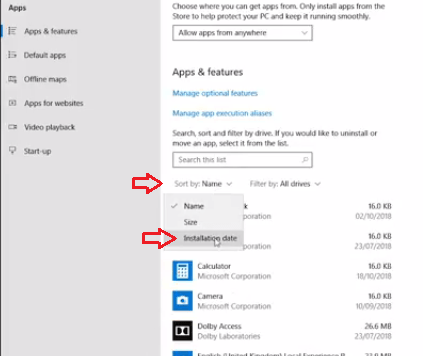 3. Locate 'Web Companion' in the list.
4. Select 'Uninstall'.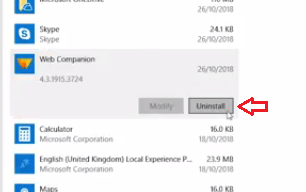 5. Confirm uninstall permission by again clicking on 'Uninstall'.
6. Next, click on 'Yes'.
7. Now, Web Companion will ask 'Are you sure you want to uninstall?' Click on 'Yes, I'll take the chance'.
8. The uninstallation process will start. Waiting for it to be completed.
9. After uninstallation gets completed, click on 'Close'.
10. If a new browser window opens after the completion of uninstallation process, then close that browser window.
That's it, the Adaware Web Companion has been completely uninstalled from your computer.