Are you looking for ways to improve your PC security?
Because of the current situation, we spend most of our time on the Internet nowadays. As we do this, we open the possibility for malware to enter our devices. Don't worry, though, there are steps that you can take to improve your device's security.
Here are some of the best PC security measures that you can take to improve your device's safety online and in person. Check them out and keep your data, files, and your device safe from harm today!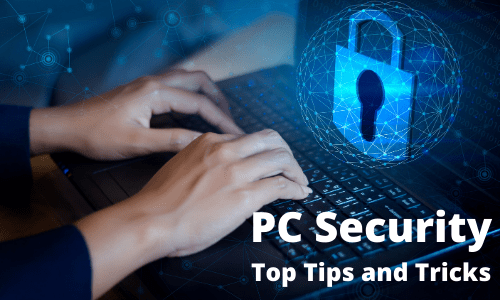 Never Leave Your Devices Unattended
Don't forget that your physical security is important as your technical security. The simplest way to secure your device is by making sure you don't leave it unattended. Leaving them unattended means your files are accessible to prying hands in your area.
Manage Your Passwords
Most of us have many online accounts linked to one device.
These often include our bank, social media, and email accounts. A good tip to keep in mind is to make sure that your passwords are unique. Don't use the same password for different accounts unless each account links up to a similar domain.
You should also update your passwords often. Keeping them stagnant is sure to allow dedicated hackers to figure it out eventually. Doing this makes it so you need not worry about brute force hackers.
Have A Decent Firewall
Your firewall protects you from many attempts to access your computer from the outside world. Always make sure that it's activated and open on your computer. Upgrading your firewall is also possible if you want to beef up your cybersecurity.
Avoid Suspicious Links
When visiting websites, it's often tempting to click on links and advertisements that catch our eyes.
It's best to avoid them, though, especially when on a website you don't trust since they are sometimes laced with malware. Programs like this download themselves on your computer without your permission.
Malware will deploy different actions once inside your device. Often, they install bloatware that installs other programs on your device, causing it to run slower. They also collect bits of information from you which is against your security.
So, avoid suspicious links, especially when downloading PDF. The only exception is when it's a PDF in C#.
Use Mobile Devices Responsibly
Nowadays, most online users are using their mobile devices to browse their preferred content. One of the prominent features of mobile devices is to connect with your account. This makes it easier for you to access your accounts on a mobile device.
This makes it essential that you use your mobile responsibly. Since your phone links up to the other accounts inside, hackers can reach those accounts with ease if they manage to go on your mobile.
Avoid suspicious links, install only from trustworthy sites, and install a two-factor authentication app. These are free PC security software that can protect your phone, too. They prevent unfamiliar logins by warning you about them before allowing access to your accounts.
Improve Your PC Security Today!
Keeping our devices secure means we must take matters into our own hands. Use these PC security tips to protect your accounts and devices by yourself today!
Do you want to know more about online security? Check out our other articles and learn more today!
Was this article helpful?