Cybersecurity has been a major issue for businesses from a long time, but now a days even individual internet users are struggling to cope with this issue. As internet has now entered into the personal and professional lives of an individual, protecting one's privacy over the internet is becoming a challenge. One of the most prominent threat to the confidential data on your computer is a malware attack. However, most users don't want to spend extra money on a malware removal tool and are searching for free options.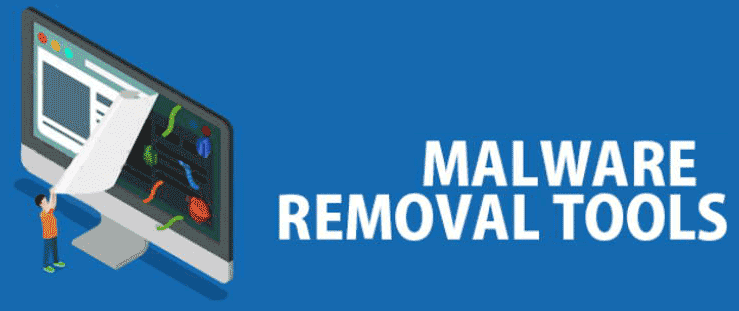 Is There a Free Malware Removal Tool?
Of course, there are, and that too in plenty. Basically, there are two types of free malware removal tools. They can be categorized on the free-use time period they offer to their customers.
First category of free removal tools are the ones which offer some sort of free trials. These malware security programs are usually reputed brands of the industry which offer trials ranging from 14 to 30 days. During this free trial period you can check the usefulness of these removal tools after which you will have to pay the fee to enjoy their services.
The second category of free malware removal tools are the ones which you can actually call as completely free. There is no free trial period or demo period or expiry period, they are free to use for life. Some of these free tools also have a paid version in which they offer additional services.
Does it mean that there is no benefit of paying for a paid malware removal tool? To answer this question you will have to first understand the objectives that a malware removal tool is supposed to achieve when you install it on your computer.
Functions of Malware Removal Program
The role of a malware removal program goes beyond scanning, detecting and removing malware from your computer. There is a huge database of malware infections which keeps growing every day and the only way an anti-malware program can stay relevant is by updating its malware database accordingly.
Malware are always getting smarter to overpower the algorithms written to provide protection from them. The various attack techniques used by malware are spyware, botnets, rootkit, ransomware, adware and malvertising. A good anti-malware tool offers real-time protection from these attack modes.
Free or Paid Which Anti-Malware is Better?
This is an important question because many users think that free malware removal tools are like free trial period of a paid malware removal tool. This is absolutely not the case. There is a lot of difference between the two.
When you decide you use free anti-malware program you should be ready to cope with some unwanted advertising. Free tools can detect malware, but their database is not always up-to-date and sometimes they are unable to remove infections properly.
The most prominent benefit of having a paid anti-malware program is a better real-time protection. Also with a paid program you get better customer support, advanced notifications about malicious websites, ransomware protection, firewall and many more features.
Some Highly Reputed Free Malware Removal Tool
MalwareBytes is probably the most popular anti-malware tool as it offers multi-layered security by identifying and removing all suspicious files. This program defends against malware, ransomware, adware, spyware, phishing and cryptojacking. Actually, this program is a paid malware removal tool, but its free version is a 14 day trial.
Zemana uses very little disk space and has the ability to detect and store malware fingerprints on a cloud server after they are deleted from your computer. You can run deep scans of a folder easily using this tool. Zemana a small-sized malware removal tool which delivers its best performance when used with other antivirus programs. The free trial offered by this program is of 30 days.
3. HitmanPro
HitmanPro can be used with other antivirus programs and provides a fast and accurate malware detection. This tool analyses the behavior of a program to identify new malwares which may not be present in its database. This anti-malware software has a small size, but is highly effective. You get 30 days free trial for this program.
4. Trend Micro Internet Security
Trend Micro Internet Security is a nice option for those who are looking for an anti-malware which can also act as an antivirus. Due to this combination this program provides an impenetrable defense with many advanced features like parental control, password protection, etc. This powerful anti-malware program has an easy to use interface. This software offers 30 days free trial.
Conclusion
Malware attack is a clear and present danger for all internet users. Most users know this and are searching "Is there a free malware removal tool?" As we have described above there are several free malware removal tools, but you must know your requirements and study their features before choosing the best one for your needs.
Was this article helpful?